History Revealed: St Paul
October 21, 2021 @ 7:00 pm

-

8:30 pm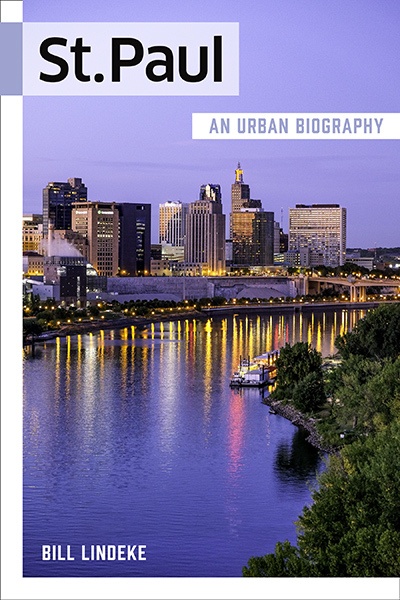 St. Paul: An Urban Biography
Bill Lindeke

History Revealed Series
October 21, 2021
Thursday, 7:00 pm
Note new date!
Live presentation on Zoom
Register in advance for this meeting: Zoom Registration Link
Registration is limited. You will receive a confirmation email after registering.
For registration or other questions, please email events@rchs.com
In partnership with the Roseville Library and the East Side Freedom Library

Author Bill Lindeke will share stories and research from his new book, St. Paul: An Urban Biography, a concise history of St. Paul, featuring stories that are familiar, surprising, and sure to change the way you see Minnesota's capital city.
How did the city of St. Paul come to be where and what it is, and what does that show us about the city today? Bill Lindeke provides intriguing insights and helpful answers. He tells the stories of the Dakota village forced to move across the Mississippi by a treaty—and why whiskey sellers took over the site; the new community's close ties to Fort Snelling and Winnipeg; the steamboats and railroads that created a booming city; the German immigrants who outnumbered the Irish but kept a low profile when the United States went to war; the laborers who built the domes over the state capitol and the Cathedral of St. Paul; the gangsters and bootleggers who found refuge in the city; the strong neighborhoods, shaped by streets built on footpaths and wagon roads—until freeway construction changed so much; and the Hmong, Mexican, East African, and Karen immigrants who continue to build the city's strong traditions of small businesses.
This thoughtful investigation of place helps readers to understand the city's hidden stories, surrounding its residents in plain sight.
Bill Lindeke is an urban geographer and writer who focuses on how our environments shape our lives. He wrote MinnPost's "Cityscapes" column from 2014 to 2017, has written articles on local food and drink history for City Pages and the Growler, and has taught urban geography at the University of Minnesota and Metro State University. He writes a local urban blog at Twin City Sidewalks and is a member of the Saint Paul Planning Commission. He is the author of Minneapolis–Saint Paul: Then and Now and the coauthor of Closing Time: Saloons, Taverns, Dives, and Watering Holes of the Twin Cities.
To purchase titles from the History Revealed series, or other books of interest, see our partner, Subtext Books at https://subtextbooks.com/