Write FOR Us; Write TO Us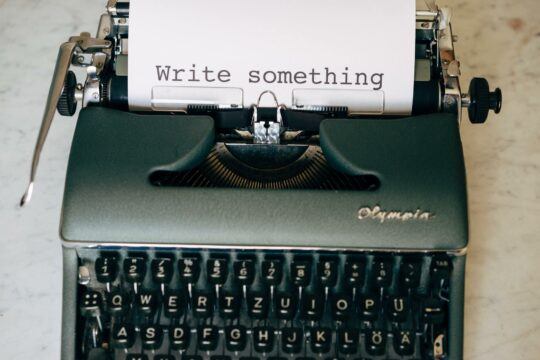 You Know History - Send Us Your Ideas
Ramsey County Historical Society welcomes article proposals for our quarterly history magazine Ramsey County History, as well as for books, podcasts, and other media–because who knows history better than members of our community? We are looking for ideas that:
Offer a new, more complete, or corrective contribution to material focused on the history of Ramsey County, Minnesota; and
Have an effective balance of appropriate historical research, documentation, and accessibility to a broad audience of readers; and
Are written in an engaging style and include appropriate visual materials such as photos, maps, diagrams, or other illustrations that encourage the reading of and appreciation for local or regional history.
How to Submit an Article Proposal
Please read the following carefully before submitting your proposal:
Submit a one- to two-page proposal (do not submit a complete manuscript) to the RCHS editor at the address below. The proposal should include: a working title; name of author(s); a short article summary, including why you believe your proposed manuscript can add to our county's historical record; descriptions for one or two related sidebars; photo, image, or map ideas; and any other relevant material. Include contact information, as well.
The RCHS Editorial Board meets on the second Wednesday of the month. The editor presents article proposals to the board for comment and possible selection.
Following the monthly meeting, the editor will contact you to let you know if RCHS would like to move ahead with your proposal and will arrange for an in-person meeting and contract signing.
Proposals should be directed to editor@rchs.com.
Author Honorarium Program
Because it is important to the society that manuscripts exemplify the highest standards of historical research and writing, RCHS awards a modest honorarium to authors of manuscripts that meet the criteria listed above.
Each manuscript that is submitted is evaluated against the above three criteria. Acceptance of a manuscript for publication is not an automatic qualification for an honorarium. Authors interested in writing for RCH magazine may wish to read recent examples of published articles that exemplify excellence:
Volunteer with RCHS Publishing Department
Are you a writer, editor, historian, researcher, or out-of-the-box thinker? Then RCHS publishing might be the place for you. We have a number of volunteer opportunities:
Manuscript reviews
Book reviews
Research assistance
Project or event assistance
Correspondence assistance
Editorial board
Contact editor@rchs.com to learn more.