The Ramsey County Historical Society is a 501(c)3 non-profit that presents, preserves and publishes the history of Ramsey County.
RCHS Mission: Preserving our past, informing our present, inspiring our future.
RCHS Values:
Authenticity: We strive for historical accuracy in all our programs and activities.
Innovation: We consciously seek new ways to educate and create unique programming.
Inspirational: We raise awareness of our past and how that informs our understanding of our present and future.
Integrity: We adhere to the highest standards as a nonprofit organization in all our operations.
Respect: We provide experiences that respect our collective heritage and the diverse cultures of our community.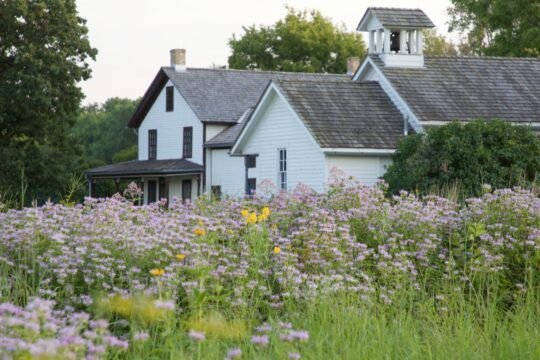 Gibbs Farm: Pathways to Dakota & Pioneer Life
Gibbs Farm brings to life both pioneer and Dakota lifeways in hands-on programs for children and adults. Serving 15,000 students from all over Minnesota with unique field trips and thousands more through off-site programming, Gibbs Farm helps teachers address essential history topics ranging from indigenous history to farmsteading to STEM. During the summer we provide educational tours and immersive camps Monday through Friday. Families of all ages can explore the farm on summer weekends when there are always special programs being presented. Adult evening programs and several large festivals round out the programming mix at Gibbs Farm.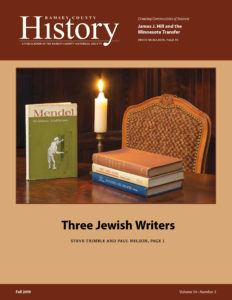 Publishing
Ramsey County History Magazine, Books, Podcasts, and Other Media
In 1964, Ramsey County Historical Society began a distinguished tradition of assembling original, engaging histories that might otherwise be lost to time. Ramsey County History magazine has enjoyed continuous publication and has received multiple awards from the American Association for State and Local History and other history organizations, including the Minnesota Chapter of the Society of Architectural Historians. The magazine presents informative, high-quality county history, written mostly by local authors, that focuses as much on the ordinary person as on extraordinary events and historic figures. RCHS also publishes books, podcasts, and documentaries.
Ramsey County History is a benefit for members of Ramsey County Historical Society (RCHS). To join and receive a subscription to the magazine, please visit our Membership page.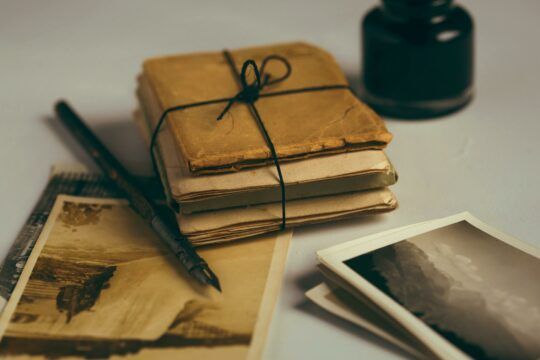 Mary Livingston Griggs & Mary Griggs Burke Research Center
The Mary Livingston Griggs & Mary Griggs Burke Research Center contains non-circulating collections documenting the history of Ramsey County and Saint Paul. The collection contains books, periodicals, city directories, maps, photographs, personal papers, business and organization records, architectural information, and materials on clubs, schools, and churches. The Research Center is located in Landmark Center in downtown Saint Paul and is open to RCHS members and to the general public Monday through Thursday from 12:30 pm to 4:30 pm.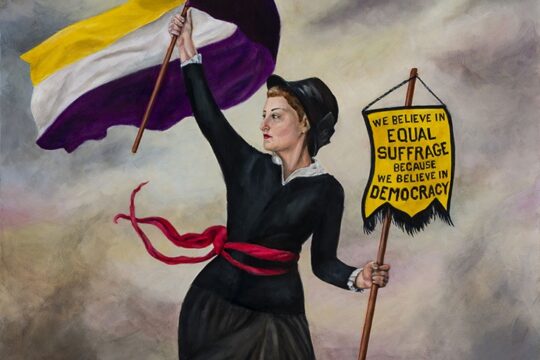 Exhibitions
History has the power to help us make better choices as we learn from the past. RCHS exhibits immerse you in history while connecting to how that historic person or event is reflected in the current day. Sometimes historic events lead to remarkable changes and progress, sometimes problems a century old stubbornly refuse to be solved, and sometimes both are true at the same time. Exhibits at RCHS prompt reflection and learning, you will come away with some new knowledge and a different perspective every time.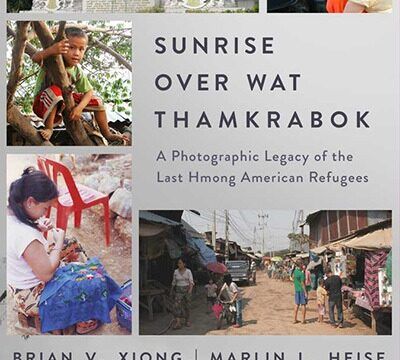 History Revealed
If you are an adult learner, we have more than 30 programs a year designed just for you as part of our History Revealed series. Featuring academics, authors, historians, and performers these events delve into a wildly diverse collection of historic topics. At this time, most programs are presented digitally via Zoom, and more than 70 recordings are available on our YouTube channel. As we begin doing live programming again we will be back at the East Side Freedom Library, Ramsey County Libraries, Waldmann's Brewery, and more.