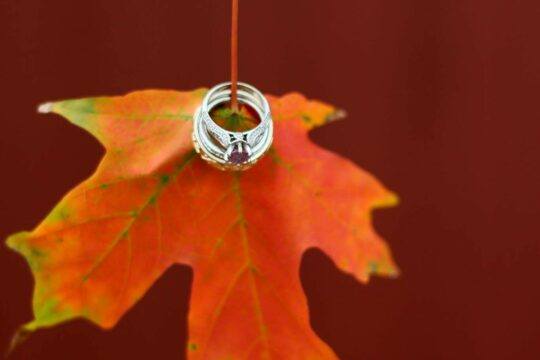 The perfect place for your rustic and romantic barn wedding or event!
The Gibbs Farm historic site features a restored Minnesota native prairie, which serves as the backdrop for our 1800s farm buildings. The Red Barn provides a rustic indoor space which accommodates 50 guests. The adjacent courtyard is surrounded by the historic Gibbs Farmhouse, the One-Room Schoolhouse and the original White Barn. With a rented tent set up in this space, the site can accommodate up to 150 guests. Weddings are currently offered June through October. Weddings in October are limited to 50 guests.
Gibbs Farm can also offers rentals for local community groups and workplaces.
Weddings
Gibbs Farm is currently booking weddings for 2023. 
Location & Parking
Gibbs Farm is located between St. Paul and Minneapolis, just west of the Minnesota State Fair Grounds in Falcon Heights. Parking is free for wedding guests and our lot can accommodate 60 vehicles. On-site, adjacent parking is available.
Cost
These costs include the wedding ceremony and reception, or event, as well as the amenities listed below.
50 or fewer guests: $1500
51-150 guests: $1800 + tent rental
Amenities
Venue set-up times: Friday 12:00 pm-4:00 pm (rental and decor drop off only), Saturday 10:00 am-4:00 pm
Clean-up time: Sunday 10:00 am-12:00 noon
Free use of wooden picnic tables
Locked dressing room and private bathroom
Free Parking
Gibbs Farm does not offer tents or chairs for rent, picnic tables are limited in availability. We are happy to work with you and can provide the names of rental suppliers.
Caterers & Vendors
You may choose from this list of preferred caterers or choose your own. All Gibbs Farm preferred caterers provide bar service.
D'Amico Catering
Chow Girls

Use the interest form below to contact us about your wedding.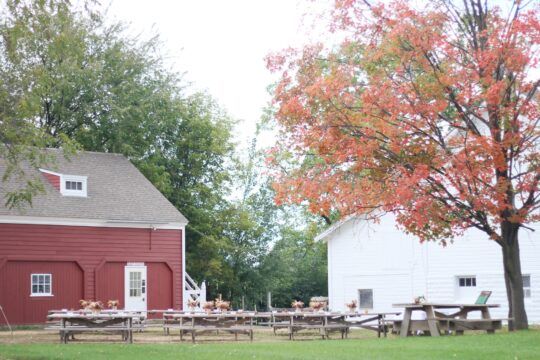 Other Rental Options
Looking to host or work or club meeting or celebrate an anniversary? Reach out to use via the interest form below to find out details and availability.