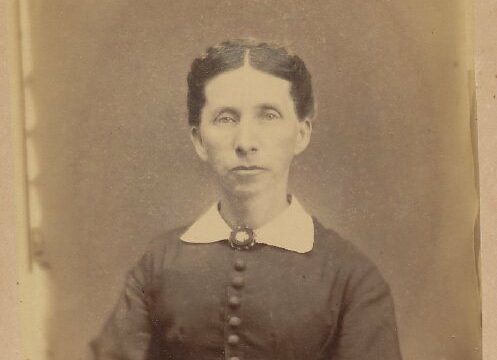 Jane's Story
Jane DeBow (Gibbs) was born near Batavia, New York, circa 1828.  In the spring of 1834, Jane's mother  suffered a severe head injury from a fall and was hospitalized. During this time, Jane stayed with an elderly couple, Mr. and Mrs. Vedder. Shortly after Jane arrived at the Vedder farm, another family became entwined in Jane's story. The Reverend Jedediah Stevens, his wife Julia and their two sons, Dwight and Evarts were on their way out west. Julia Stevens became attached to Jane; Mrs. Stevens had recently lost a daughter and apparently enjoyed Jane's company.
As the Stevens family was preparing for their departure it was decided that Jane would go along. Jane's mother was in grave health, her father had not returned from her hospital bedside, and it seems the Stevens considered taking Jane a reasonable idea. Apparently, with the permission of the Vedders, Mrs. Stevens asked Jane if she would like to go on a trip with them. Not fully understanding the consequences of her answer, Jane agreed.  Jedediah Stevens was a missionary and had been hired to work with a group of Dakota living at Bde Maka Ska. The Indian Agent at Fort Snelling had convinced Cloud Man (Maȟpíya Wičhášta), a respected Dakota leader, to establish a village nearby and practice European farming methods.
In the summer of 1835, Stevens built a mission house and school at nearby Lake Harriet (Bde Unma) while the family resided at the fort. When the building was completed, the family moved to their new home where Jane became acquainted with Cloud Man and the people of his village. Jane made friends quickly with the children of the village and learned to speak Dakota. The women were also quite fond of Jane, giving her a Dakota name, Zitkádaŋ Yúzawiŋ, or Little Bird that was Caught, as they sympathized with Jane's separation from her biological parents. The Dakota women treated Jane as if she were one of their own.  Living amongst the Dakota people was a happy experience for Jane. She learned their language, understood their culture and customs, and a lasting kinship developed.
In 1839, Stevens was dismissed from the Lake Harriet Mission. In time the family moved to Wisconsin and in 1841 they settled in Elizabeth, Illinois near the boomtown of Galena.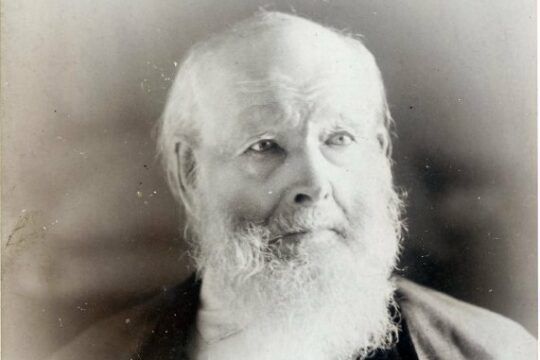 Jane and Heman
Heman Gibbs was born in Jericho, Vermont in 1815. After school he attended a few terms at an academy worked as schoolteacher and farmer. Like so many in his generation, a few years later he moved west, this time to work in the lead mines near Galena. In 1848, he met Jane, a friend of his sister's. A courtship ensued and they married on November 18, 1848. Once they were married, Heman considered moving further west because of the Gold Rush, but at the same time, rumors started coming from the north that Minnesota would soon open as a new territory, and that suited Jane.
In 1849, when the rumors became a reality, Jane and Heman decided to move to the newly formed Minnesota Territory. They borrowed $20 for their riverboat fare and headed north. They landed at St. Paul which had a population of 900. Heman purchased 160 acres of land, for which he paid $1.25 per acre, just north of town. He spent the early summer constructing a small log and sod cabin while Jane worked at Moffat's Castle, a hotel in downtown St. Paul.
In the fall of that year, Jane heard a disturbance one day and discovered Heman talking to a group of 30-40 Dakota people. Upon investigation, she learned that the group was moving north to harvest wild rice and had travelled from the Minnesota River on a trail that crossed the land Jane and Heman were living on; the trail eventually ended at lakes in the north where wild rice grew. To her surprise, several of the visitors were from Cloud Man's village where she had grown up. Her friends erected many tipi on her land and stayed for a three-week visit. This was the first of many visits by Jane's Dakota friends over the next dozen years. Jane's childhood Dakota friends (as well as their families) are mentioned as having spent time with the family in several letters and interviews.
Jane and Heman raised five children and went on to establish a successful market garden business in the area. Jane's unique story is at the heart of the Gibbs Farm story.
Jane and Heman's Children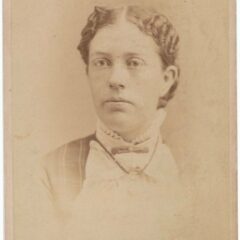 1852-1922
Ida Winona Gibbs
Ida was Jane and Heman's first child, born in 1852 and adopted in 1854. Ida worked as a caretaker for several elderly relatives and own a confectionary shop in the present day St Anthony Park Neighborhood.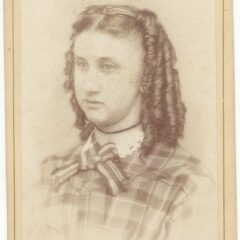 1855-1941
Abbie Gibbs Fischer
Abbie lived in the Gibbs Farmhouse for her entire life, taking care of her parents as they aged. After her death in 1941, her husband Rudolf sold the property to the University of Minnesota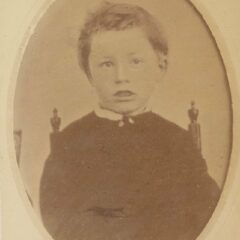 1858-1867
Wille Gibbs
William Wallace Gibbs was Jane and Heman's first son. He died at 9 years old, from an illness brought on by smoke inhalation from a planned burn on the farm.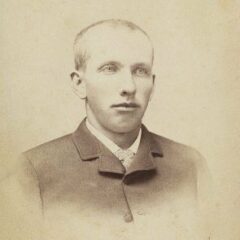 1862-1949
Frank Gibbs
Frank continued farming, focusing on flowers. He was an active member of the community, serving as a Ramsey County Commissioner. He gave many interviews describing his childhood.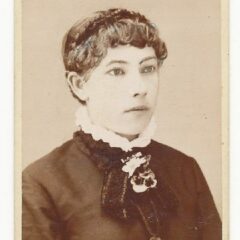 1865-1945
Lillie Gibbs LeVesconte
Lille worked as a portrait painter in St. Paul before marrying John LeVesconte and moving to Prior Lake. She wrote "Little Bird that was Caught" a pamphlet telling her mother's story.