Field Trips at Gibbs Farm
Gibbs Farm offers engaging, historically accurate, and hands-on field trip experiences to all grades and ages. All field trips include an option of a craft activity that students get to take home with them. The field trip options below are available May through October. We are currently booking for fall 2022 and spring 2023. Beginning winter 2022-2023, we will be offering winter field trips for small groups (50 or fewer students). In addition to in-person field trips, Gibbs Farm offers Pioneer and Dakota virtual field trips. See below for more details.
The story of Gibbs Farm begins in 1834 with a young girl named Jane. Brought west to live among the Dakota of Cloud Man's Village who made their home near Fort Snelling, Jane learned to speak the Dakota language from the women and children of the village. The Dakota of Cloud Man's Village were semi-nomadic, moving with the seasons to gather maple sap, staying put in the summer to grow vegetables and hunt, harvesting wild rice in the fall, and moving to small camps of tipi in the winter. She lived near Cloud Man's Village at Bde Maka Ska for five years, was befriended by his people, and given a Dakota name, Little Bird That Was Caught (Zitkádaŋ Yúzawiŋ). In 1849, after Jane married Heman Gibbs, they moved to the newly formed Minnesota Territory, where they established this farm. A Dakota trail crossing the Gibbs Farm reunited Jane with her childhood friends.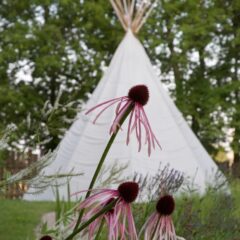 This field trip focuses on the life ways of the Dakota, Minnesota's first people, in the early nineteenth century.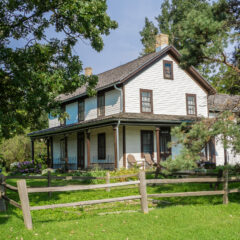 This field trip introduces the story of Jane Gibbs and focuses on early homestead life in Minnesota.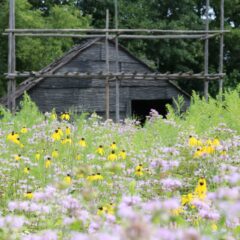 This field trip is great for groups with a wide age range and includes stations from both main tour options. We also offer a Pre-K version of this tour option.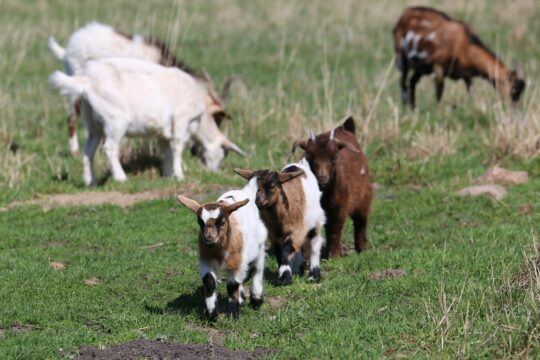 SPPS Kindergarten Field Trip Tour
The 3M Foundation generously funds this science field trip for every Kindergarten student in St. Paul Public Schools.  This engaging experience is aligned to meet science standards and every SPPS Kindergarten student will have the opportunity to visit Gibbs Farm. Jane and Heman Gibbs were among the first settlers in Minnesota. The Gibbs Farm SPPS Kindergarten Tour, led by costumed interpreters, includes visiting our replica sod house, tipi, meeting the farm animals, and learning about gardens. For a more detailed description, click through to the SPPS Kindergarten Tour page. Please note, this field trip is only available to St. Paul Public Schools.
Fill out our field trip interest form or reach out directly to our Director, Sammy Nelson.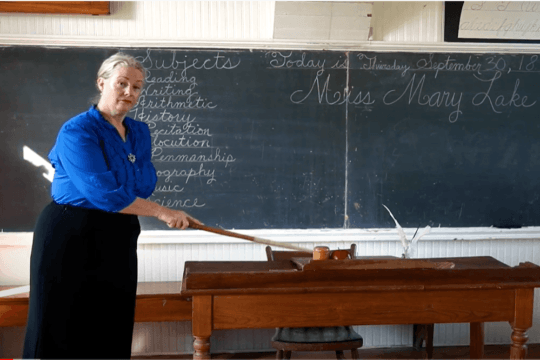 Virtual Field Trips
Unable to attend an in-person field trip? Learn about Dakota and pioneer history through our virtual field trip options. These virtual field trip options are formatted as pre-recorded series of videos that include all of the same information covered in an on-site field trip (with the added bonus of up close object examination). Two weeks of access to these videos allows for maximum flexibility in the classroom. All videos have English captions.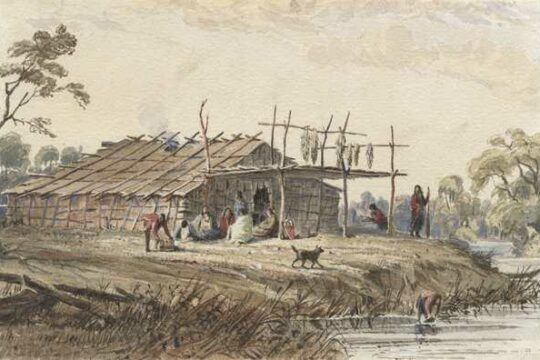 Additional Resources for Educators
Tour the Gibbs Farm House digitally with our 360-Farmhouse Tour or find out about the newest Dakota history publication.
Preparing for an upcoming field trip to Gibbs Farm?
Everything teachers and parents need to know before their visit.