June 7 Farmhouse Tour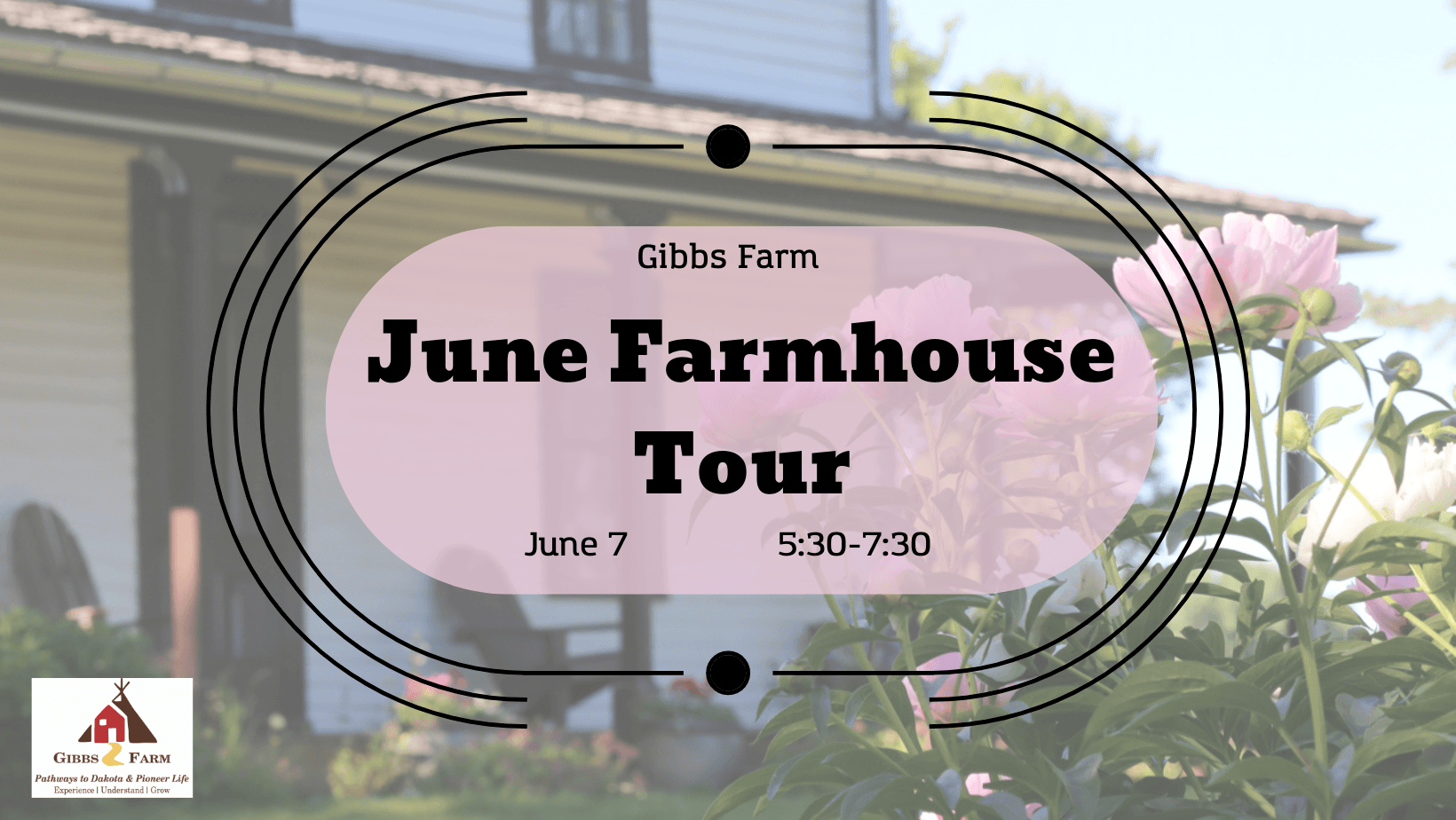 Our adult-centered farmhouse tour is back! Enjoy a drink, snacks and seasonal samples before heading into the Historic Gibbs Farmhouse with Site Director Sammy Nelson. She will share the unique story of the Gibbs family with excerpts from family correspondence and Heman's account books.
This fun, in-depth tour focuses on a fascinating time in Minnesota history and is great for history-buffs AND first time visitors.
This tour includes samples, snacks and a glass of wine, beer, or non-alcoholic beverage.
Tickets are $25 or $20 for Ramsey County Historical Society Members
Call the Gibbs Farm Office at 651 646 8629 with any questions