Gibbs Farm Volunteer Opportunities
Spring Volunteer Update
We depend on Volunteers to help maintain our 8-acre site, which includes restored prairie, an orchard, demonstration crop plots and flower gardens. Here is what we are working on this spring!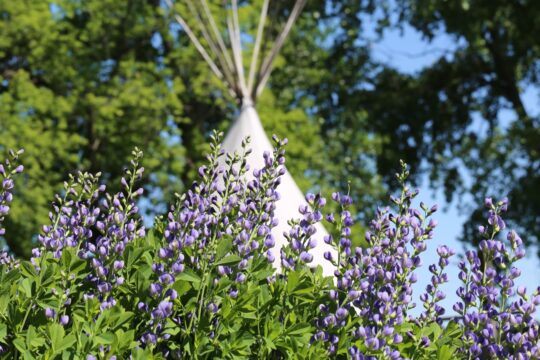 Adding Native Plants and Trees
We will continue to remove invasive species and add native plants and trees to our landscape. This year we are focusing on planting edible plants and shrubs like Hazelnut, Chokecherry, American Plum, and Wild Strawberries.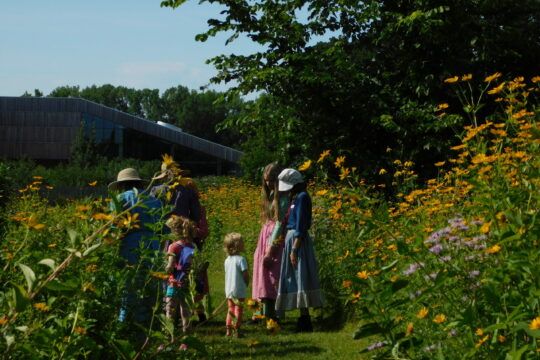 Planting Heirloom Gardens
Each year we plant over 50 types of heirloom fruits, vegetables and herbs. These include tomatoes, peas, carrots, corn and squash. This year we will also be growing two types of potatoes.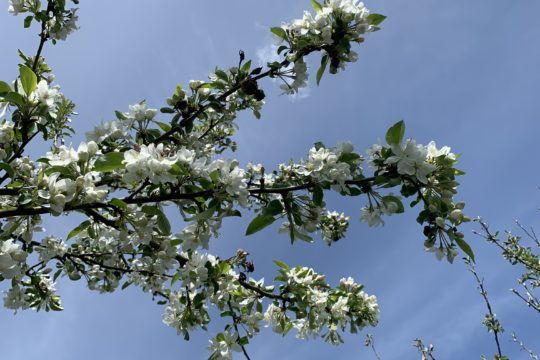 Heritage Orchard Work
Our Orchard has about 30 heritage and U of M developed variety of apples. Yearly orchard maintenance includes pruning, watering, and bagging apples. In 2023, we are planting some trees, removing turf grass and repairing fencing around the trees. These projects will help protect our apples from critters and insects and reduce the need to water.
Register for Upcoming Volunteer Events
Fall is a great time to get some gardening done in Minnesota! We need help dividing and moving plants on site. We will be focusing mostly on shade loving native plants. Irises, Wild Ginger, May Apples and Solomon's Seal. Participants will help us fill in spots in our gardens and…
Help us tackle our to-do list. Friday Farm Chore volunteer days are happening though out our season, the outdoor projects change weekly usually planting, watering, weeding, light landscape and orchard projects. Click here to register for Friday Farm Chores Projects are great for students, families, small groups (scouts, 4-H…
Current Opportunities
Corporate or school groups interested in scheduling a Volunteer Event during the 2023 Season (April-October) should contact Volunteer & Adults Programs Manager,
Clare Holte via email: clare@rchs.com.
If you are looking for information on our Youth Internship Program, please see our
Employment and Internships Page.