History Revealed: Connecting to Collections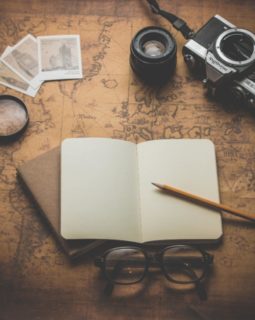 Year

2023

Creators

Chris Rico

Topics
Connecting to Collections: Preservation for Who(m)?   
Chris Rico, Nienow Cultural Consultants
History Revealed Series
Program Date: Thursday, September 21, 2023
Video on YouTube

In partnership with the East Side Freedom Library and Ramsey County Libraries-Roseville
Join Public Historian, Archaeologist, and Conservator, Christopher Rico (M.HSPH) for a focused discussion on the topic of representation and access in museum collections and how to care for and preserve your personal collections like a museum conservator. In this program, Christopher will talk about some of the social and cultural issues connected to collecting institutes, how these issues effect different communities, and how it has led to the growth of grassroots community preservation initiatives and a growing need for the sharing of resources and knowledge in preservation techniques.
Many museums and collecting institutions task themselves with adding to and maintaining their collections of 3-D objects, books, paper files, and the digital and physical archives which accompany them. This task is often made a central pillar of a collecting institution's mission as it is held that through this process, knowledges may be preserved, access to them expanded, and through interpretation new understandings created. However, being that this practice is historically rooted to empire and colonialism, there is an undeniable effect on the way in which this mission has been conducted. Furthermore, additional factors within institutions affect how collections are managed and what is deemed worthy of collection. Among other effects, this results in the exclusion of certain communities within collections, barriers to access, and questions about the accuracy of knowledge provided by collections and their interpretation. In response to these issues, the practices of community archiving and grassroots preservation have grown exponentially in recent decades, creating a need for access to complex resources and knowledge often held by or provided exclusively to collecting institutions.
Chris Rico has a robust and diverse field of experience in heritage studies spanning over the last six years. He obtained his master's degree at the University of Minnesota in Heritage Studies and Public History and has been working in various community development positions since. His breadth of experience includes extensive archival use, processing, and research experience, community driven and engaged public history projects, oral histories, and preservation and special collections management.
Year

2023

Creators

Chris Rico

Topics