Whiteness in Plain View Discussion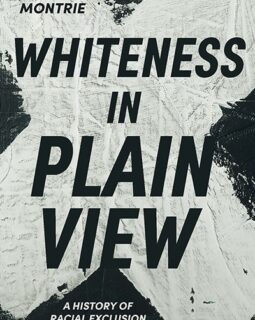 Year

2023

Creators

Chad Montrie & James Curry

Topics
Whiteness in Plain View: A Discussion
Chad Montrie & James Curry
History Revealed Series
Program Date: Thursday, August 10, 2023
Video on YouTube

In partnership with the East Side Freedom Library and Ramsey County Libraries.
Discussion with James Curry and the other by Chad Montrie, drawing on their respective interests and projects to address the construction and circulation of white supremacy narratives that poison historical memory and perpetuate racism in Minnesota.
James Curry is a producer, director, writer, editor, educator and author who has been active in film making for over 30 years. His short film westbound and documentary masterjam have won dozens of awards internationally in multiple categories. In 2021 he was awarded the Jerome Hill Artist Fellowship for Film and in 2022 the Arthur C McWatt Fellowship where he was able to pursue social justice through the creation of an historical exhibit on Black Pioneers and the June release of a graphic novel based on his ancestor's narrative called "Hate Stings. He is a descendant of the Curry family of Southside Minneapolis and the Chairperson of BR4R.org He teaches film and production at Augsburg University and continues to build community through partnerships with historical societies, individuals and faith-based organizations. He's presently involved in the development of a Black Heritage Trail in Hastings, a People Power exhibit at the MN African American Heritage Museum and Gallery in September and a volume series on sung and unsung Black Minnesotan luminaries with MNHS slated for a 2026 semiquincentennial release.
Year

2023

Creators

Chad Montrie & James Curry

Topics