History Revealed: Parks & Playgrounds Walking Tour
August 20, 2019 @ 6:00 pm

-

8:00 pm

$8.00 – $10.00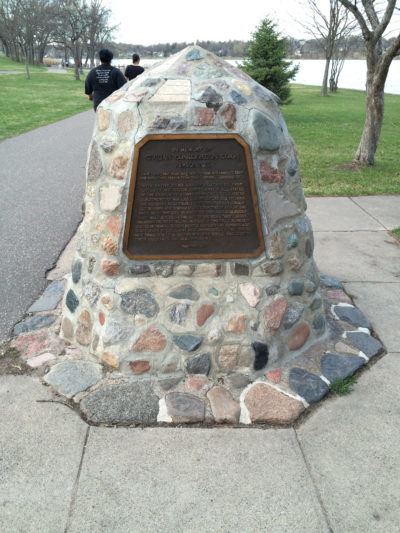 Natalie Heneghan, Noticing the New Deal: Parks & Playgrounds Walking Tour

History Revealed – Tour Series
Tuesday, August 20
6:00-8:00 pm
Please RSVP by August 19, 3:00 pm to robyn@rchs.com or 651-222-0701, or reserve your ticket here. Link to online reservation form.
Join RCHS for our presentation series, History Revealed, featuring the best local historians, authors and archeologists talking about a wide range of topics drawn from the heritage and traditions of Ramsey County.
The Twin Cities have long boasted beautiful parks, waterfronts, and trail systems – in no small part because of the New Deal. Workers employed through New Deal programs in the 1930s changed the shape of St. Paul & Minneapolis' parks and trails. From stone walls to playgrounds and park shelters to beaches, the New Deal's imprint on our public landscape is indelible.
Our tour will begin at East Side Freedom Library for a discussion about New Deal projects in Minnesota. Learn why parks, trails, and recreation were priorities for the New Deal. We'll dig into questions of who was allowed to take part in this work, and who was left behind.
Then we'll hop on a bus to explore two parks that showcase (in subtle and sometimes hidden ways) handiwork of New Deal era workers: Indian Mounds Regional Park and Phalen Regional Park.
Finally, learn how you can get involved in in finding and documenting New Deal projects.
Speaker & guide Natalie Heneghan is the Minnesota Associate for the Living New Deal, a project to map New Deal sites all over the country.
RCHS would like to thank the Preservation Alliance of Minnesota for their co-sponsorship of this event.
Featured image: A monument at Phalen Park to those CCC'ers who lost their lives on duty. Natalie Heneghan, 2015
Tour Cost
$8.00 RCHS or Preservation Alliance of Minnesota Members / $10.00 General Public
Space is limited to 25, reserve today! Tour is first-come, first served.
Or call 651-222-0701 or email robyn@rchs.com for reservations.
Reservations are required. Space is limited to 25.
Please reserve by August 19, 3:00 pm.
The tour will meet at the East Side Freedom Library, 1105 Greenbrier Street, Saint Paul, 55106
Please arrive by 5:45 pm.
Tour begins promptly at 6:00 pm, and will last about 120 minutes, including transportation back to the East Side Freedom Library.
Parking is available by the East Side Freedom Library.
A portion of the tour will be outside – please wear walking shoes and dress for the weather.
There are numerous restaurants and coffee shops available in the area for pre- or post-tour refreshment on your own.
For more information and a list of upcoming 2019 History Revealed programs, see the 2019 History Revealed page.