History Revealed: We Are Meant to Rise
January 13 @ 7:00 pm

-

8:30 pm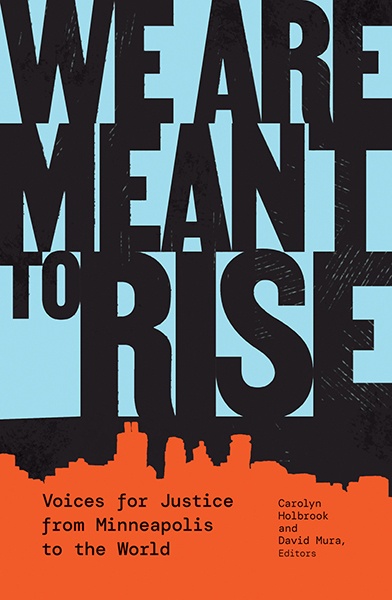 We Are Meant to Rise
with Carolyn Holbrook, David Mura, Suleiman Adan, Marcie Rendon and Kevin Yang

History Revealed Series
Thursday, January 13, 2022, 7:00 pm
In partnership with the East Side Freedom Library and the Roseville Library.
We Are Meant to Rise is presented in partnership with More Than a Single Story and the University of Minnesota Press.
Live presentation on Zoom
Register in advance for this meeting, register on Zoom here. After registering, you will receive a confirmation email containing information about joining the meeting.
For questions, please email events@rchs.com
The East Side Freedom Library and the Ramsey County Historical Society invite you to join us for our first History Revealed for 2022 with a panel discussion of We Are Meant to Rise as we kick off our series, "Making Minnesota" which will explore the often untold stories, histories and experiences of the immigrant, African American and Indigenous communities that make up our most diverse county.
We are Meant to Rise (published by the University of Minnesota Press) is a brilliant and rich gathering of voices on the American experience of this past year and beyond, from Indigenous writers and writers of color from Minnesota. These writers bear witness to one of the most unsettling years in U.S. history, with essays and poems that vividly reflect the traumas we endured in 2020.
Arising out of Carolyn Holbrook's work with her organization, More Than a Single Story, We Are Meant to Rise merges the events of today, the past year, and the centuries before, in works that are powerful testaments to the intrinsic and unique value of all who make up our community, lifting up the often overlooked voices of BIPOC writers in Minnesota.
We are honored to have some of these writers join us in a panel discussion about their writing and experiences. Editors Carolyn Holbrook and David Mura will be joined by authors Suleiman Adan, Marcie Rendon and Kevin Yang, who will share their perspectives on the events of the past year, from the Covid pandemic to the murder of George Floyd, to the world-wide demands for racial justice, and how those recent experiences tie into past histories.
We Are Meant to Rise contains works from authors with international reputations to those newly emerging; and features people from many cultures, including Indigenous Dakota and Anishinaabe, African American, Hmong, Somali, Afghani, Lebanese, Korean, Vietnamese, Japanese, Puerto Rican, Colombian, Mexican, transracial adoptees, mixed race, and LGBTQ+ perspectives.
As editor David Mura says in the book's introduction, "Diversity is our strength. Each new voice who becomes part of America is our strength. The writers in this anthology provide us with individualized portraits of who we are, and in doing so they can help us to know each other, our neighbors, our fellow citizens. These writers prove we are indeed more than a single story."
Panelist Bios
Carolyn Holbrook is founder and director of More Than a Single Story, as well as the founder of SASE: The Write Place. She is a writer, educator, and an advocate for the healing power of the arts. Her essay collection Tell Me Your Names and I Will Testify (Minnesota, 2020) received a Minnesota Book Award for Memoir and Creative Nonfiction. She is coauthor of Dr. Josie Johnson's memoir Hope in the Struggle (Minnesota, 2019), and her essays have been published widely, in A Good Time for the Truth: Race in Minnesota and Blues Vision: African American Writing from Minnesota, as well as many other publications. She was the first person of color to win the Kay Sexton Award from the Minnesota Book Awards and the Friends of the St. Paul Public Libraries for contributions to Minnesota literature, and was a "50 over 50" honoree in 2016.
David Mura has written ten books, including the memoirs Turning Japanese, a New York Times Notable Book; Where the Body Meets Memory; and four poetry collections, After We Lost Our Way, a National Poetry Contest winner; The Colors of Desire, which received the Carl Sandburg Award; Angels for the Burning; The Last Incantations; and A Stranger's Journey: Race, Identity, and Narrative Craft in Writing. He teaches at VONA, a writers' conference for writers of color, and has worked with Alexs Pate's Innocent Classroom, a program designed to improve relationships between teachers and students of color.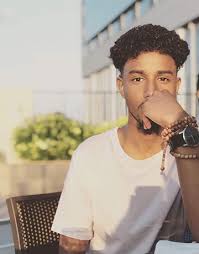 Suleiman Adan is a writer, educator, and grassroots organizer in the Twin Cities. He works as a program manager with Reading and Math Inc. and is also a Quran/Arabic and Islamic studies teacher at the Northwest Islamic Community Center in Plymouth, Minnesota. He is a project manager and board chair for the Global Alliance of Muslims for Equality, an international NGO.
Marcie Rendon, White Earth citizen. Girl Gone Missing, Soho Press, second in the Cash Blackbear series was nominated for the Sue Grafton Memorial Award, 2020. Murder on the Red River, Soho Press, received the Pinckley Women's Debut Crime Novel Award 2018 and was a Western Writers of America Spur Award Finalist 2018. Sinister Graves, third in the Cash Blackbear series, will be published by Soho in 2022. Rendon has children's books, plays, short stories and poetry published. Her script, Sweet Revenge had a staged reading at the Playwright Center in partnership with the Guthrie, 2021. Rendon received the 2020 McKnight Distinguished Artist Award, to honor a Minnesota artist who has made significant contributions to the state's cultural life. She curated TwinCities Public Television's Art Is… CreativeNativeResilience 2019. Diego Vazquez and Rendon received the 2017 Spoken Word Immersion Fellowship for work with incarcerated women.
Kevin Yang is a multimedia storyteller born and raised in the Twin Cities who finds most of his inspiration unraveling his Hmong American experience with others. He creates in the mediums of spoken word poetry and documentary filmmaking. He represented Hamline University at the College Union Poetry Slam invitational and was a New Angle Documentary Fellow at Saint Paul Network.
To purchase We Are Meant to Rise and other History Revealed titles, we hope you will visit our partner, Subtext Books at 6 West Fifth Street in downtown Saint Paul, or check out their website at https://subtextbooks.com/