History Revealed: Making Minnesota – Saint Paul
January 20, 2022 @ 7:00 pm

-

8:30 pm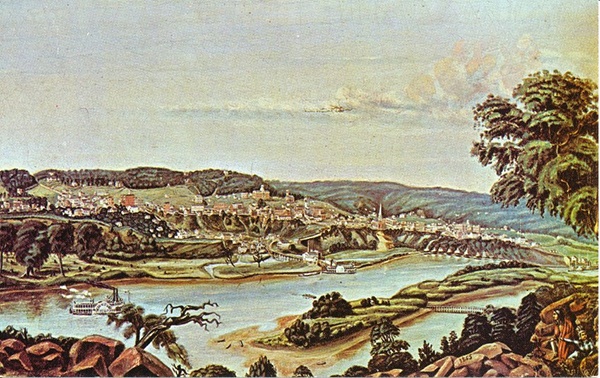 Making Minnesota: The Story of Saint Paul
Bill Lindeke
History Revealed Series
Thursday, January 20, 2022
7:00 pm
In partnership with the East Side Freedom Library and the Roseville Library
Live presentation on Zoom
Register in advance for this meeting: Zoom Registration Link
Registration is limited. You will receive a confirmation email after registering.
For questions, please email events@rchs.com
The Ramsey County Historical Society, in partnership with the East Side Freedom Library, the Ramsey County Roseville Library and other community organizations, will present a series of programs and events during 2022 that will center on the experiences of indigenous people, African Americans, and immigrants in Ramsey County from the 1800s through the current day, Making Minnesota: Natives, Settlers, Migrants, and Immigrants. These programs focus on the too often lost, erased, forgotten or misrepresented histories and stories of Ramsey County and the state of Minnesota. We expect these presentations to enrich and complicate our understanding of the development of the county and the state that we call home.
Bill Lindeke will explore this topic as it relates to the history of Saint Paul in the second program in the series. The first will be "We Are Meant To Be Here" on January 13, 2022. More information on both these programs and the series will be coming soon.
Bill Lindeke is an urban geographer and writer who focuses on how our environments shape our lives. He wrote MinnPost's "Cityscapes" column from 2014 to 2017, has written articles on local food and drink history for City Pages and the Growler, and has taught urban geography at the University of Minnesota and Metro State University. He writes a local urban blog at Twin City Sidewalks and is a member of the Saint Paul Planning Commission. He is the author of Minneapolis–Saint Paul: Then and Now and the coauthor of Closing Time: Saloons, Taverns, Dives, and Watering Holes of the Twin Cities with Andy Strdevant. His most recent book is St. Paul: An Urban Biography, a concise history of St. Paul.
To purchase titles from the History Revealed series, or other books of interest, see our partner, Subtext Books at https://subtextbooks.com/
Image: Postcard titled "St. Paul, 1856," describing the cover as an oil painting by S. Holmes Andrews. The first Minnesota Territorial Capitol building is in the center far background. From the RCHS Collection.