Recent Highlights & Awards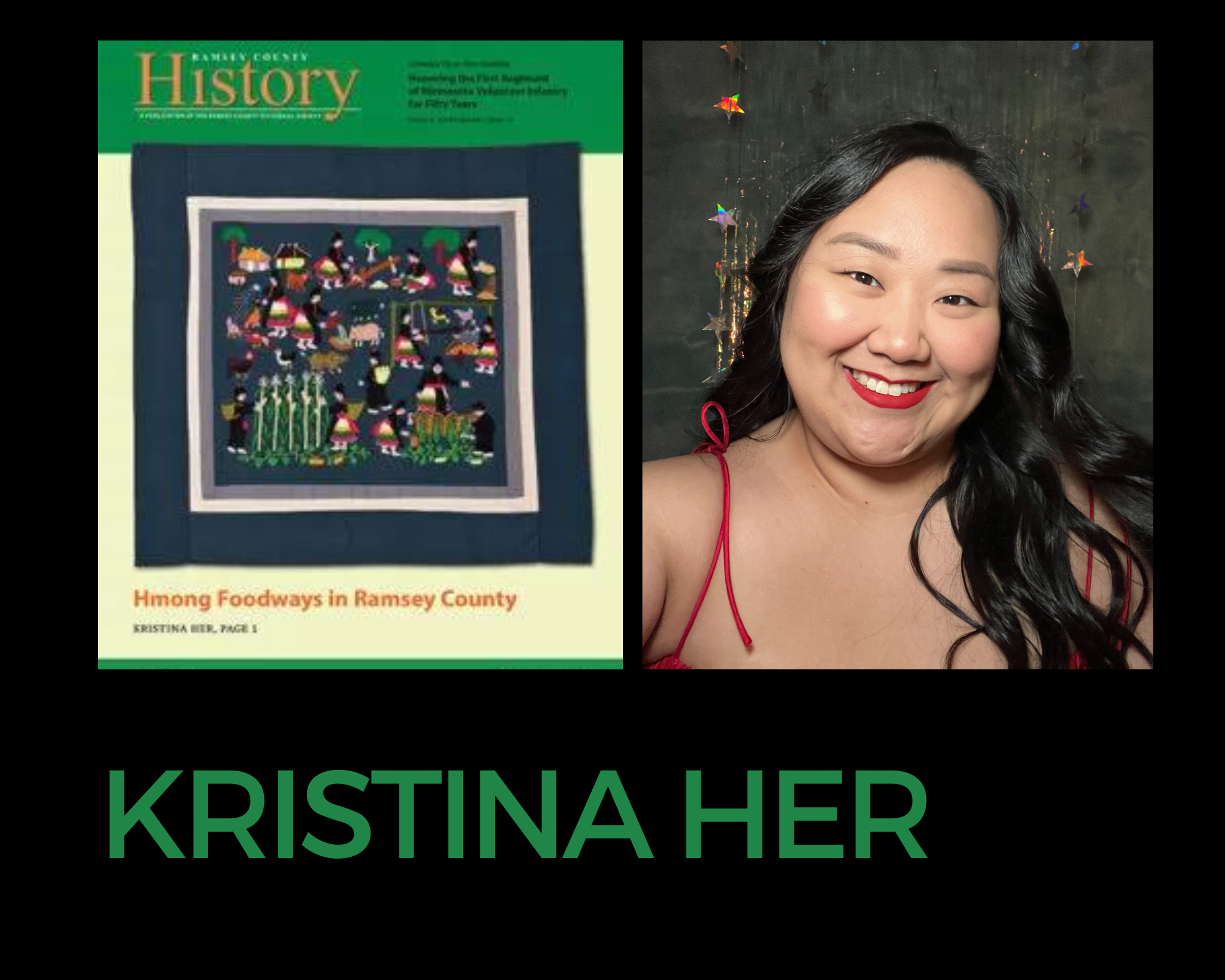 HISTORIAN HIGHLIGHT
For nearly fifty years, a large population of Hmong from Southeast Asia have called Ramsey County home. Settling into a new environment in the 1970s and '80s was tough. Few of the earliest refugees spoke English, American culture and lifestyles were unfamiliar, and American food was very different. As the Hmong community grew around St. Paul, newcomers planted seeds, cared for gardens, opened grocery stores, joined farming co-ops to learn American farming practices, sold produce at farmers' markets, and eventually opened innovative restaurants. Author Kristina Her interviewed several Hmong American family members and community leaders to learn about their relationships with food and farming and how they and other Hmong, who originally simply wished to find comfort in their own familiar foods, have slowly introduced fresh produce and delicious cuisine to the wider world. Ua tsaug! Thank you!
Kristina Her is a recent graduate of Concordia Saint Paul University. She majored in English, with an emphasis in creative writing. Her was born in St. Paul in 1999 and is a first-generation Hmong American along with her four older siblings. She hopes to pursue screenwriting and filmmaking to bring more representation to Hmong people and other communities. She loves all spicy foods and enjoys singing karaoke with her friends. Most of all, Her loves God and gives Him all the praise and glory for how far she and her family have come.
RCHS PUBLISHING AWARD WINNERS
Ramsey County History Earns a 2023 Rondo Achievement Award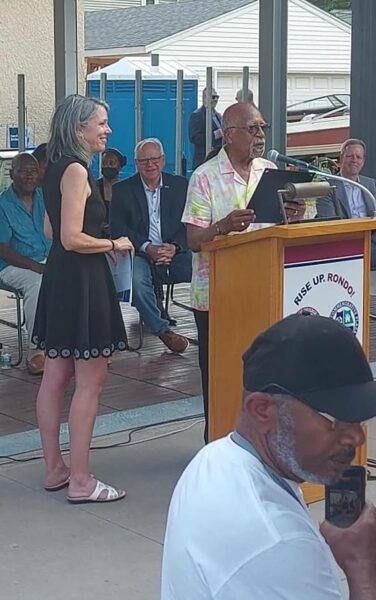 As Minnesota celebrated its first official Juneteenth holiday on June 19, 2023, RCHS joined St. Paul's Rondo neighborhood in marking this special day of freedom, fortitude, and the strength of the human spirit. The event was organized by the Rondo Center of Diverse Expression (RCODE).
At the event,  our quarterly magazine—Ramsey County History—was one of this year's recipients of an RCODE Rondo Achievement Award. This honor was given as recognition of Ramsey County History's commitment to highlighting African American histories and authors in issues past and present.
RCHS thanks RCODE for the honor. We are grateful for the opportunity to assist with the Rondo community's efforts to document the important contributions African Americans have made to St. Paul, Ramsey County, the state of Minnesota, and beyond. Over many years, RCHS and Ramsey County History have partnered with the community to publish poignant memoirs, carefully researched articles, and beautiful photographs focused on the Rondo neighborhood, specifically—with the goal of preserving, informing, and inspiring our community today—and tomorrow!
2022 RCHS Virginia B. Kunz Awards
Ramsey County Historical Society (RCHS) has been in the publishing business since 1964. Over nearly sixty years and under the direction of just three editors, RCHS has published hundreds of issues of its award-winning magazine Ramsey County History, scores of local history books, dozens of podcasts, and more.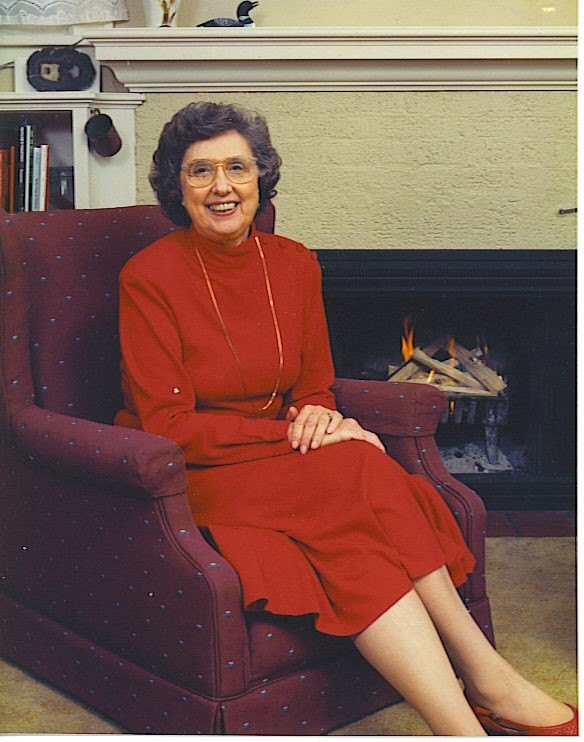 Virginia B. Kunz started the program and was the longest serving editor from 1964 until her death in 2006. Shortly thereafter, the society established its Virginia B. Kunz award, which is given every two years, to the author or authors of the best article published in the magazine that meets three criteria:
The article has a new, more complete, or corrective contribution to material dealing with the history of Ramsey County, Minnesota,
The article has an effective balance of appropriate historical research, documentation, and accessibility to a broad audience of readers,
The article is written in an engaging style and includes appropriate visual materials such as photos, maps, diagrams, or other illustrations that encourage the reading of local or regional history.
A panel of three independent, community judges: Readus Fletcher II, who is retired from the City of Saint Paul and is the founder and producer of Tellstar News; Clarence White, a writer, poet, and the associate director of the East Side Freedom Library; and Sue Zumberge, owner of Subtext Books in downtown St. Paul. The trio selected the winning article for 2022, and it was not an easy task.
2022 Virginia B. Kunz Nominees
2022 Virginia B. Kunz Winner
Leetta M. Douglas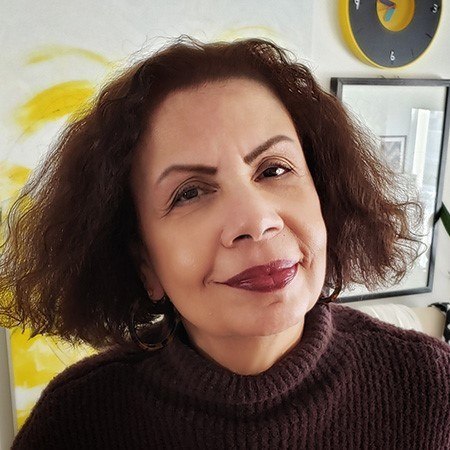 Ramsey County Historical Society (RCHS) presented Leetta M. Douglas with the Virginia B. Kunz Award for her article, "Votes for Everywoman: Nellie Griswold Francis, the Women of Rondo, and Their Suffrage Crusade." It ran as the cover story in the society's Summer 2020 issue of Ramsey County History magazine. RCHS President Chad Roberts made the presentation at a luncheon at The Lexington on Friday, November 18, 2022.
The recognition includes a plaque honoring Douglas's work and a $500 cash prize made possible by generous memorial gifts to the society in honor of Virginia Brainard Kunz, the first editor of the organization's award-winning quarterly publication.
Douglas is a retired elementary school teacher, former board chair of the Aurora St. Anthony Neighborhood Development Corporation, and a past member of the St. Paul Heritage Preservation Commission. She researched and wrote the piece, along with a never-before-compiled online list of over sixty local women involved in the fight for the right to vote, for the 2020 centennial celebration of the Nineteenth Amendment.
While some women have been remembered for their invaluable suffrage work, others have received less or no recognition. One woman who made her mark and is honored at the Minnesota Woman Suffrage Memorial in St. Paul is Nellie Francis, a suffragist, civil rights leader, and community activist who started the Everywoman Suffrage Club (later renamed the Everywoman Progressive Council) in 1914. She did so with a group of Rondo neighborhood women whose names were never fully acknowledged. Yet, their constant work writing editorials, serving as convention delegates, and presenting speeches, plays, and forums to advocate for their cause, added to the state and nationwide efforts. Despite the win, however, African Americans and other people of color continue to fight for the unencumbered right to vote because of discriminatory state and local policies in some places. Still, there's been tremendous progress. Ms. Douglas points out, it's because of these early suffragists and many who continued to fight after them that women of color are making a positive difference in Ramsey County today as city council members, county commissioners, police officers, neighborhood development leaders, community and civil rights activists, and more.
2022 Virginia B. Kunz Honorable Mention
Judge John H. Guthmann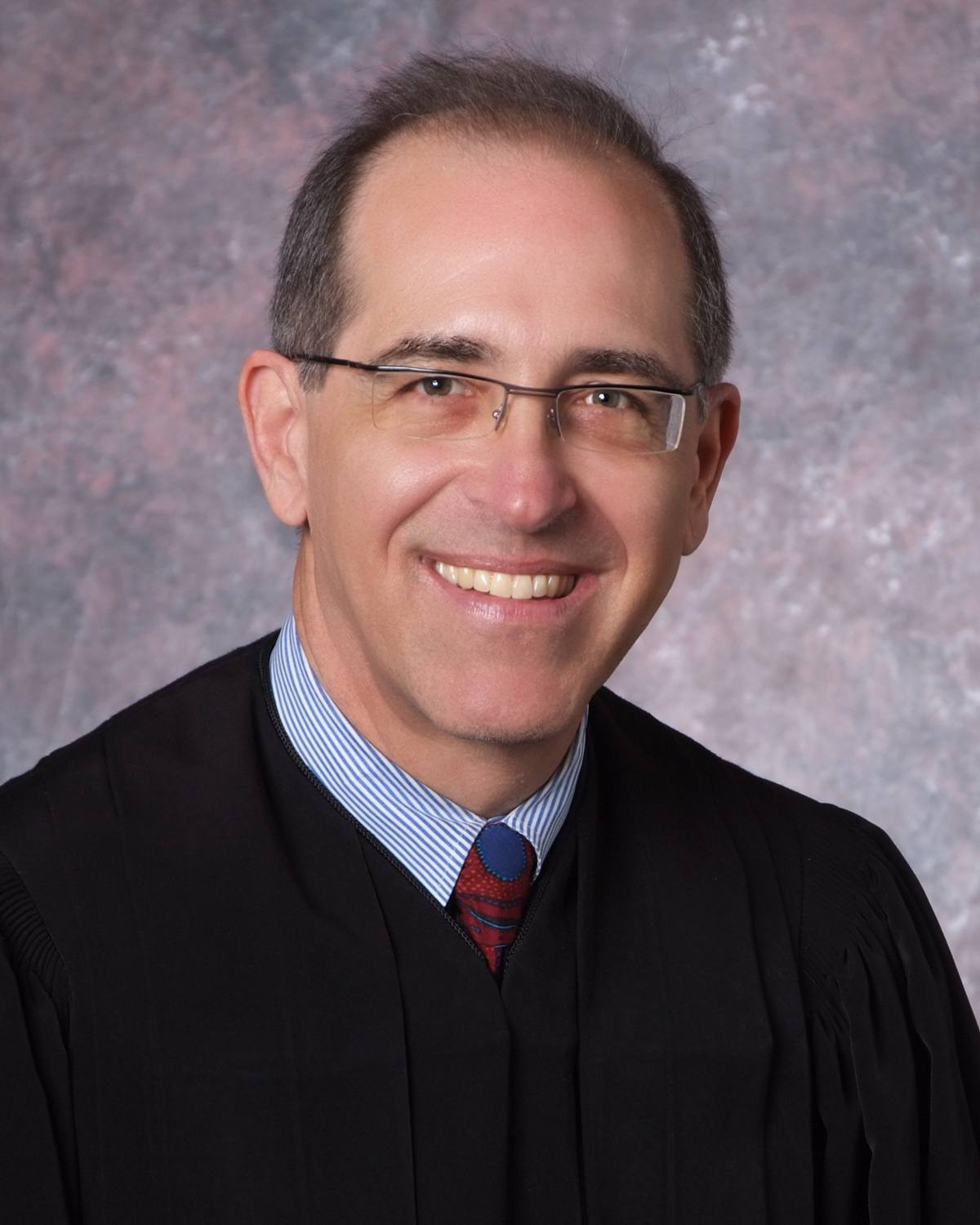 RCHS honored Judge John H. Guthmann with a Virginia B. Kunz honorable mention for his article, "Clara Anderson v. City of St. Paul: A Woman's Fight to Save Her Job in the Face of Discrimination," which was also about a determined woman fighting for justice. Guthmann, a Ramsey County District Court judge, uncovered the case by accident.
In the early 1940s, Anderson worked as a bartender at a local hotel until the Saint Paul City Council enacted an ordinance barring women from working behind the bar once men returned from World War II. Rather than lose her job to a man, Anderson went to court. Her battle lasted three years and involved one tenacious lawyer and nine judges. She lost.
According to Guthmann, "Clara's case is a great study of our society's struggle with individual rights. It illustrates the historic paradox between the equal rights we teach and value, as engrained in our country's founding documents, and our inability to ensure that equal rights are available to all citizens in real life. It takes a real hero to take on the world, paddle upstream, and risk everything. There are many more Clara Andersons out there to find and write about. The public needs reminding that certain risks are worth taking even if it means losing in the short term."
Virginia B. Kunz Award Winners  2006-Present
2022 RCHS Volunteer Honor
Paul D. Nelson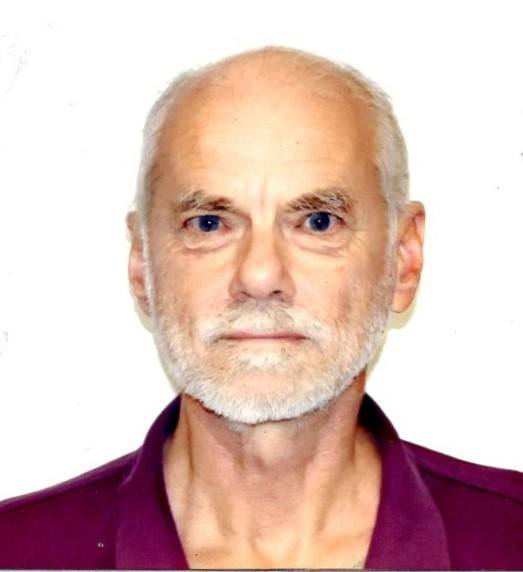 Paul Nelson is a man whose mind never shuts down. A proud product of Ohio's Connecticut Western Reserve, he arrived in St. Paul in 1968 as a college student. He earned degrees in history and Spanish from Macalester College in 1972 and a JD from the University of Minnesota in 1977. He practiced law for a time, stayed home with the children, taught high school, worked in the St. Paul public schools, coached baseball, ran a summer program in Mexico, and worked in study abroad at Macalester.
But it was local history that really fueled his interests. In the 1990s, Nelson started researching and writing for a variety of publishers and history organizations, including RCHS. By 2002, he'd joined the RCHS editorial board. Twenty years later, he's still volunteering endless hours to research and writing. Since the '90s, he's authored or co-authored five books, including Fredrick L. McGhee, A Life on the Color Line 1861-1912, published by Minnesota Historical Society Press, for which he earned a Scribes Award from the Society of Writers on Legal Subjects. He's written twenty-five articles, fifteen of those for Ramsey County History. His work, "The Life and Death of Central Park," was honored by RCHS with the very first Virginia B. Kunz Award for Best Article, 2004-5. He's written scores of MNopedia articles, three neighborhood guides for Historic St. Paul, seven online tours for the St. Paul Historical app, and, in 2014, Paul volunteered to create general history podcasts for RCHS. Then, in 2020, he assembled his team to begin work on the new March of the Governors podcast.
Nelson is insistent and persistent. His efforts have certainly elevated our publishing program—changing our world for the better. He received a plaque and gift certificate to Subtext Books.
2022 David Stanley Gebhard Award from the Minnesota Chapter of the Society of Architectural Historians (Magazine Article Winner)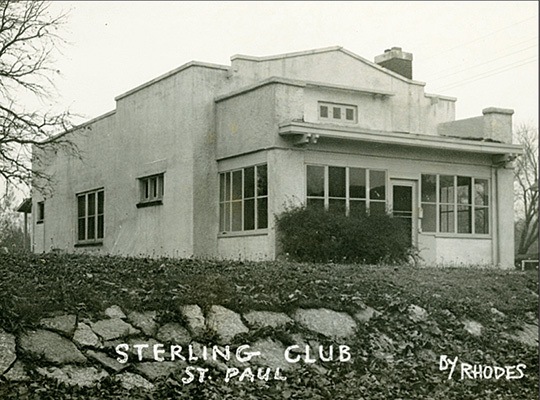 The Board of Directors of the Minnesota Chapter of the Society of Architectural Historians presented the David Stanley Gebhard Award in April, 2022, to Jeremiah Ellis for "St. Paul's Distinct Leadership Tradition: A Century of the Sterling Club." The judges noted, "Founded in 1919, The Sterling Club had a fine line to walk between creating a setting of radical hospitality while blending into the landscape of discrimination around them. This article tells the story of founding a place for a community – a place that in the midst of adversity–provided important cultural connections and continuity."
2022 David Stanley Gebhard Award from the Minnesota Chapter of the Society of Architectural Historians (Book Honorable Mention)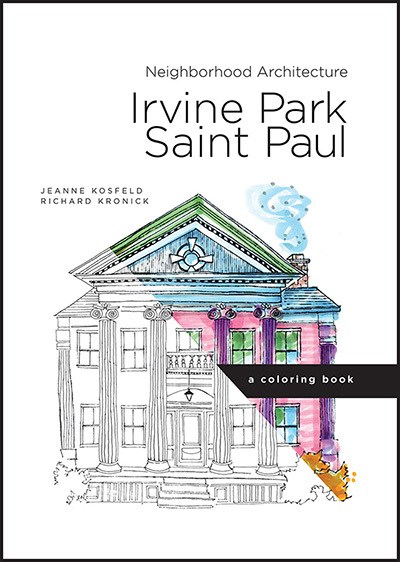 The Board of Directors of the Minnesota Chapter of the Society of Architectural Historians awarded the David Stanley Gebhard Award, Honorable Mention, to Neighborhood Architecture – Irvine Park, Saint Paul: a coloring book. The judges noted, "This book is an excellent and user-friendly contribution to the public history of Saint Paul and its built environment. It provides a summary of the history of many houses arrayed around Irvine Park, as well as a nice history of the park itself. The hand-drawn illustrations of each house are inviting for both walking tours of the neighborhood and for folks who might want to color them, which adds to the book's appeal to a range of ages. Houses are treated equally in their historical summaries, whether owned by a carpenter, like Alonzo Eaton, or by one of nineteenth-century Minnesota's most prominent citizens, such as Alexander Ramsey. The book demonstrates its seriousness by noting that evaluations of Ramsey have shifted of late because of his role in the US-Dakota War of 1862."