History Revealed: Downtown St. Paul
July 11, 2019 @ 7:45 pm

-

9:00 pm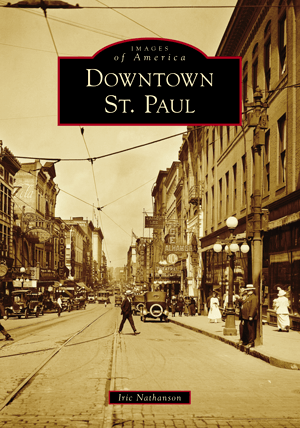 Ramsey County Historical Society Presents
History Revealed: A Toast to History at Waldmann Brewery & Wurstery
Irik Nathanson: Downtown St. Paul
Thursday, April 11, 2019
7:45 pm (note new time)
Free and open to all.
Join RCHS for History Revealed, our program series featuring presentations and tours from the best of local historians, authors and archaeologists, with a wide range of topics drawn from the heritage and traditions of Ramsey County.
Minnesota's capital city was given a lofty identity when young Catholic priest Lucien Gaultier built a modest log chapel in a wilderness clearing and named it for his patron saint. St. Paul's modern downtown would later take shape at this very site. In the mid-19th century, St. Paul's strategic location at the head of navigation on the Mississippi River was naturally suited as a way station for goods and a hub for settlers pouring into the Upper Midwest. While St. Paul had to relinquish its ranking as Minnesota's largest city to its twin, Minneapolis, the city remains at the center of state politics as Minnesota's state capital. Following World War II, a suburban boom weakened the business district, and downtown St. Paul fell into decline. Over the last 40 years, however, St. Paul's downtown has been reinvented as a major sports, entertainment, and cultural center.
Iric Nathanson tells the story of this resilient urban district, stretching over two centuries, using images from local archives like the Minnesota Historical Society and the Hennepin County Public Library Special Collections. Nathanson's most recent work includes The Minneapolis Riverfront and Downtown Minneapolis, both in the Image of America series.
Registration is needed to attend presentations. Space is limited, first-come, first served.
Presentation is free.
Registration requested. Registration form
Or call 651-222-0701 or email membership@rchs.com.
It's RCHS Day at Waldmann Brewery & Wurstery!
On the second Thursday of each month, 10% of all sales to RCHS members and their guests will be donated to the Ramsey County Historical Society!
RCHS members and supporters are encouraged to come and enjoy a lunch/dinner/drink at Waldmann throughout the day, or time your dinner so that you can stay for the presentation immediately after. So come on in and raise a toast to history and support RCHS!
Mention that you are a member, supporter or friend of RCHS to your server, and they will make sure that your tab is counted toward Waldmann's support.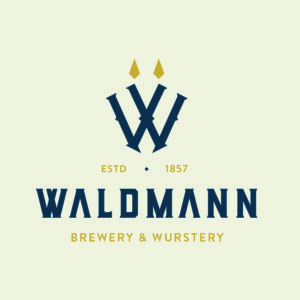 2019 History Revealed Programs
For 2019 History Revealed programs, see https://www.rchs.com/news/history-revealed-2019/ New programs are being added.