March of the Governors: The Farmer-Labor Party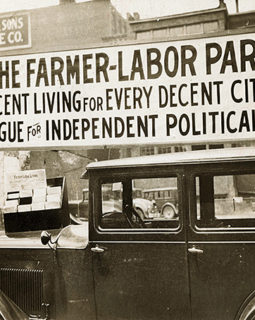 Year

2023

Creators

Paul Nelson with Fred Johnson, Tom O'Connell, Tyler Norris Taylor.

Topics
March of the Governors
The Farmer-Labor Party
March of the Governors Podcast #26
Minnesota's Farmer-Labor Party was the most successful third party in American history. Between 1930 and 1938, the party far outpaced both traditional parties in vote-getting, including successfully electing three Farmer-Labor governors. For this special episode, we assembled a panel of historians to reflect on the terms of Floyd Olson, Hjalmar Peterson, and Elmer Benson and this unique interlude in Minnesota political history.
Year

2023

Creators

Paul Nelson with Fred Johnson, Tom O'Connell, Tyler Norris Taylor.

Topics