March of the Governors, Governor #18 Winfield Scott Hammond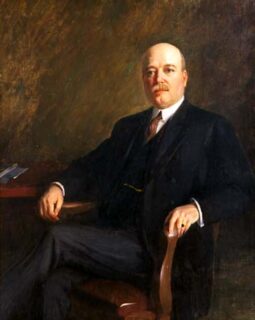 Year

2022

Creators

Paul Nelson and Ken Peterson

Topics
March of the Governors, Governor #18
Winfield Scott Hammond
(Series Podcast #19)
Winfield Scott Hammond (1863-1915) was Minnesota's eighteenth governor and the last of only four from the Democratic Party (decades before, by merger, it became the DFL.) He was the first unmarried governor and the man who served the shortest time in office. Hammond was also our first Ivy League governor (Dartmouth, class of 1884) and one of several with deep New England roots: two of his forebears fought at Lexington and Concord. A Democrat in deep Republican country, the studious Hammond proved an excellent vote-getter, elected to Congress in 1906. He enjoyed that job but was lured back to Minnesota by a Democratic Party desperate for a plausible gubernatorial candidate. He defeated Republican William Lee in 1914 and died during a visit to Louisiana eleven months later.
Year

2022

Creators

Paul Nelson and Ken Peterson

Topics