Preserving our past, informing our present, inspiring our future
Gibbs Farm
Unique, hands-on programs at the Gibbs Farm historic site
Publishing
Publishing quality books, magazine articles, podcasts, and special projects
Collections
Research Collections documenting the history of Ramsey County and Saint Paul
Fall is a great time to get some gardening done in Minnesota! We need help dividing and moving plants on site. We will be focusing mostly on shade loving native plants. Irises, Wild Ginger, May Apples and Solomon's Seal. Participants will help us fill in spots in our gardens and…
Help us tackle our to-do list. Friday Farm Chore volunteer days are happening though out our season, the outdoor projects change weekly usually planting, watering, weeding, light landscape and orchard projects. Click here to register for Friday Farm Chores Projects are great for students, families, small groups (scouts, 4-H…
Exhibition
March of the Governors
March 2023-Mid-June 2024
RCHS Gallery, Landmark Center First Floor
75 Fifth Street West, Saint Paul MN 55102
In conjunction with the monthly "March of the Governors" podcast series, an exhibition in the RCHS Gallery at Landmark Center provides brief snapshots of Minnesota's forty-one governors during their terms in office. Eight to ten panels at a time will be installed that will tell a brief snapshot of each governor's life. The panels will rotate every 3 months. There's far more to each of their stories, both positive and negative, we hope you will be inspired to learn more.
The second installation which is currently on view, includes:
Special thanks to each of the podcast presenters, host Paul Nelson and podcast producers Don Lee and Bob Ernt.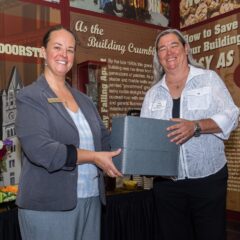 Virtually all of the 4.5 million documents, photographs, artifacts, and other items that make up our collections have been donated to RCHS. If you have pieces of Ramsey County history gathering dust in your basement, consider donating them to RCHS!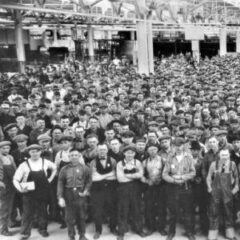 Volunteers in our Collections department help scan photographs and document new collections items.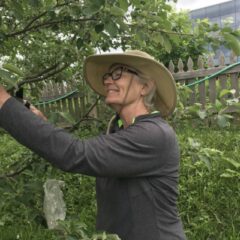 From helping care for our animals to gardening to building picnic tables and more, there is always plenty to do at Gibbs Farm!
Explore Your Gibbs Farm
Pathways to Dakota and Pioneer Life
Posted on August 22, 2023
PUBLIC NOTICERegarding the National Endowment for the Humanities' Section 106 Review of New Collections Facility for Ramsey County Historical SocietyThe National Endowment for the Humanities (NEH) has offered Ramsey County Historical Society, Inc., in St. Paul, Minnesota, a Challenge Infrastructure and Capacity…