Preserving our past, informing our present, inspiring our future
Gibbs Farm
Unique, hands-on programs at the Gibbs Farm historic site
Publishing
Publishing quality books, magazine articles, podcasts, and special projects
Collections
Research Collections documenting the history of Ramsey County and Saint Paul
Meet Jane Gibbs and listen to the story of her childhood at Cloud Man's Village! The program will begin with Jane's adventurous storytelling followed by light refreshments, a yarn doll make-and-take craft, and the opportunity to ask Jane questions. Jane Gibbs is portrayed by Karen Dosh, great-great granddaughter of Jane…
Call Him Jack: The Story of Jackie Robinson, Black Freedom Fighter A Conversation with Authors Yohuru Williams and Michael Long History Revealed Series Thursday, February 23, 2023, 7:00 pm In partnership with the East Side Freedom Library & Roseville Library Live presentation on Zoom Register in advance…
50 Years of the Minneapolis/St. Paul (MN) Chapter of The Links, Incorporated 1972-2022
RCHS Gallery
In-Person Exhibition at RCHS Gallery, Landmark Center – through February 28, 2023
Landmark Center
75 Fifth St. West
Saint Paul MN 55102
The Links, Incorporated is one of this nation's oldest and largest volunteer service organizations. These extraordinary women are committed to enriching, sustaining, and ensuring the cultural and economic survival of African Americans and other people of African ancestry.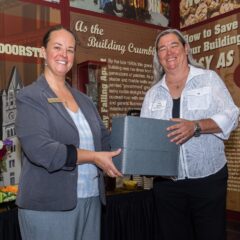 Virtually all of the 4.5 million documents, photographs, artifacts, and other items that make up our collections have been donated to RCHS. If you have pieces of Ramsey County history gathering dust in your basement, consider donating them to RCHS!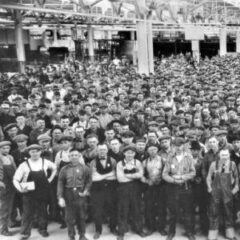 Volunteers in our Collections department help scan photographs and document new collections items.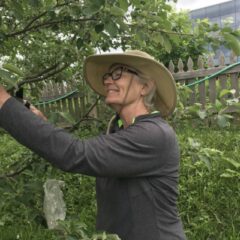 From helping care for our animals to gardening to building picnic tables and more, there is always plenty to do at Gibbs Farm!
Explore Your Gibbs Farm
Pathways to Dakota and Pioneer Life
Posted on February 2, 2023
Justus Ramsey House CANCELLED: the meeting for Thursday, Feb. 2, 2023 at Tom Reid's, 258 7th Street W., St. Paul has been cancelled. Watch for more updates here. The preservation of the Justus Ramsey House on 7th Street in Saint Paul has been a matter of public debate…
Posted on February 1, 2023
Interior of the 1887 Winter Carnival Ice Palace The 1887 Ice Palace The St. Paul Ice Palace and Winter Carnival Association held a competition for the design of the ice palace that would again stand in the center of Central Park. The grand prize was $200, which was won by…