History Revealed: Martin Luther King's Vision
January 12, 2023 @ 7:00 pm

-

8:30 pm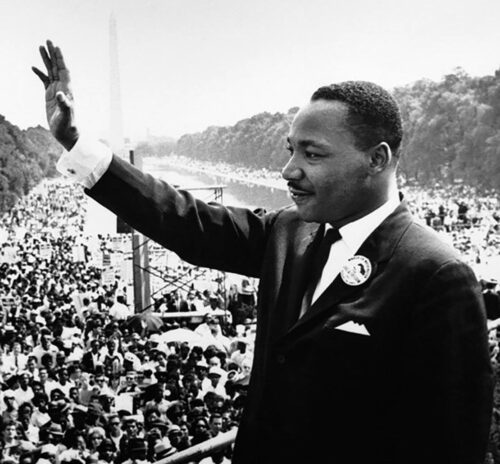 Dr. Martin Luther King, Jr.'s Vision of Freedom in American Memory
Dr. Walter Greason
History Revealed Series
Thursday, January 12, 2023, 7:00 pm
In partnership with the East Side Freedom Library & Roseville Library
Live presentation on Zoom
Register in advance for this meeting, register on Zoom here. After registering, you will receive a confirmation email containing information about joining the meeting. For questions, please email events@rchs.com
The study of Martin Luther King, Jr.'s life and legacy offers important lessons about radical democracy in the 21st century. These principles have never been more urgently needed than in the aftermath of the 2022 election cycle. Our observation of the King Holiday and this presentation give us the opportunity to have a rich conversation between the past and the present and to get to know a new member of the Twin Cities historians' community.
Featured image: Martin Luther King Jr. addresses a crowd from the steps of the Lincoln Memorial where he delivered his famous, "I Have a Dream," speech during the Aug. 28, 1963, march on Washington, D.C., August 28, 1963.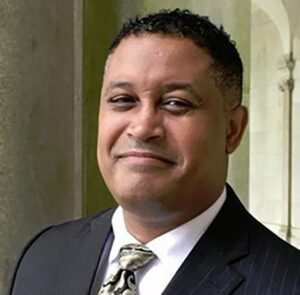 Dr. Walter Greason is Professor and Chairperson of the History Department at Macalester College, and he has just been named to the DeWitt Wallace Endowed Chair in History.  He is a dedicated teacher and a prolific scholar.  His books include The Path to Freedom: Black Families in New Jersey; Cities Imagined: The African Diaspora in Media and History (with Julian Chambliss); Suburban Erasure: How the Suburbs Ended the Civil Rights Movement in New Jersey; Industrial Segregation (with David Goldberg); The American Economy (with William Gorman); Stories of Slavery in New Jersey (with Rick Geffken); and Finding your Blind Spots: Eight Guiding Principles for Overcoming Implicit Bias in Teaching. Dr. Greason is a lifelong civil rights activist and educator. His most recent projects explore the history of Black education, hip hop, and architecture in the United States.