History in the Making – A 2022 Oxcart Odyssey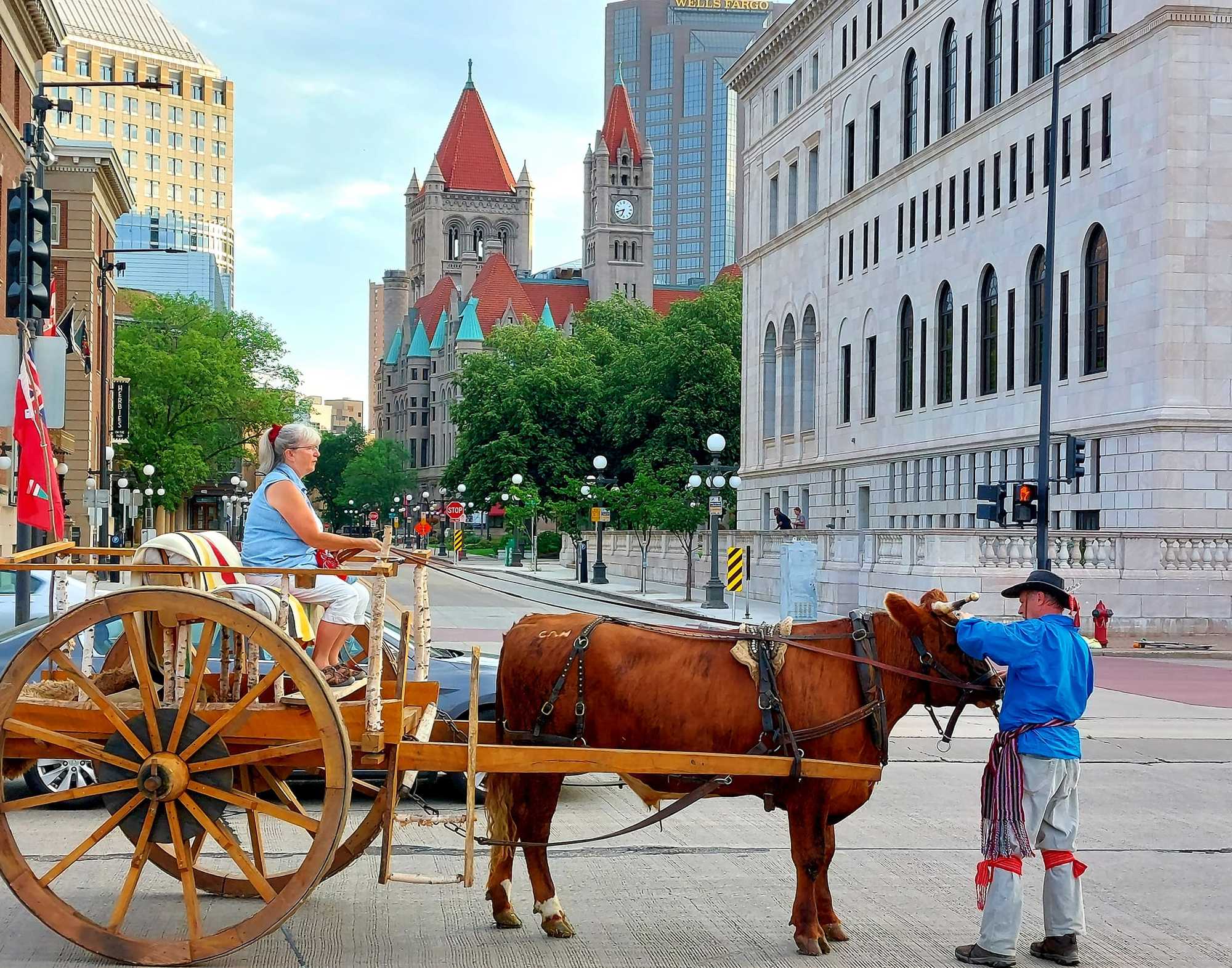 Much has been written about the history of the famous but mostly forgotten Red River oxcart trails that once cut through what is today parts of Canada, North Dakota, and Minnesota for fifty years beginning in the 1820s. Métis and Selkirk colonists packed pelts and other products onto two-wheeled wooden carts with their oxen in the lead. They journeyed for weeks across all sorts of terrain through all sorts of weather to deliver their goods to awaiting paddle wheelers in a small river town that would eventually take the name St. Paul. The trips were grueling, dangerous, and, sometimes, deadly.
Over the years, a few brave souls have recreated the journey for posterity, most beginning in Pembina, North Dakota. As far as we know, no one in modern times has started from Manitoba's Upper Fort Garry—until a few months ago, when Terry and Patty Doerksen of Winnipeg completed a personal journey to the Port of St. Paul—by oxcart and, yes, with a single, juvenile ox named Zik. The couple documented their once-upon-a-dream through Patty's exquisite photographs and detailed and humorous articles that Terry wrote and uploaded to their hometown newspaper, the Winnipeg Free Press. The paper and the Doerksens graciously gave Ramsey County Historical Society permission to excerpt and adapt these articles for the readers of Ramsey County History.
Look for their article, "A Man, A Woman, An Ox, and a Cart: Retracing the Red River Trail," in the Fall 2022 issue of Ramsey County History magazine in mid-November. Find it online or purchase a copy at the RCHS office in Landmark Center.
BONUS MEET & GREET: 
The Doerksens will be speaking about their incredible journey in St. Paul on November 19, 2022, at the Minnesota Historical Society. For additional information, click here.
SNEAK PEEK:
Check out this video from Nine North following the Doerksens' arrival at Gibbs Farm!